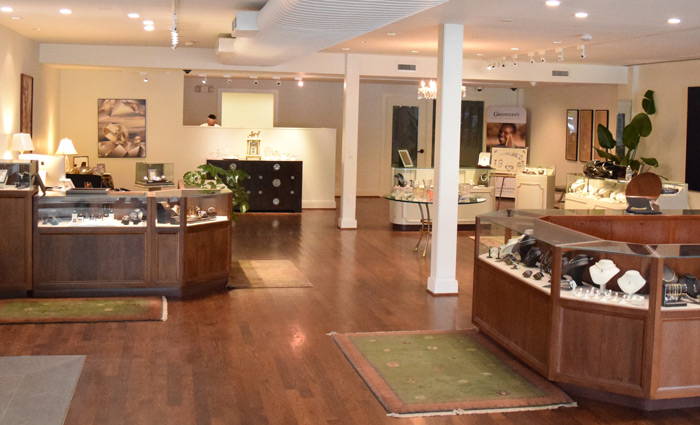 Greenstone's Fine Jewelry has been owned and operated by the Greenstone family since it's founding in 1925, by Abraham Greenstone.
Originally located on Broadway in Downtown Detroit, Greenstone's Fine Jewelry expanded, featuring stores in the landmark Fisher Building, the Livernois "Avenue of Fashion," then Birmingham.
In 2010, Greenstone's moved just one block south from their previous location to their current location at 430 North Old Woodward, where we continue the family tradition of personal service, professionalism, and integrity.
Greenstone's has built their reputation on white glove customer service and providing unparalleled quality diamonds, gemstones, pearls, and jewelry. For three generations, Greenstone's Fine Jewelry has been providing elegance and sparkle to the Detroit area. Let us help you find the right piece to help you mark your next special moment.